meet
the team -

- Circle - Individual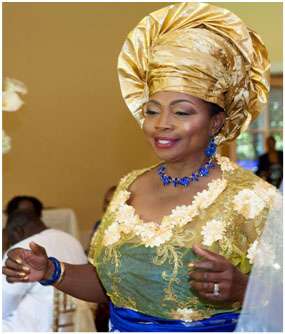 National General Secretary
Mrs. Josephine Nne Okoronkwo-Onor currently serves as the National General Secretary of ASA Women USA.Okoronkwo-Onor has served in numerous leadership positions in the Nigerian community in the USA on both local and national levels including but not limited to these: President, National Association of Nigerian Women for Excellence, USA, Inc., (NANE) President,National Vice President, and local President, Organization of Nigerian Professionals, USA Inc., (ONP USA), Public Relations Officer, Association of Nigerians in New Orleans (ANNO).
Additionally, Okoronkwo –Onor served on the Board of Louisiana African
Trade/Culture Commission, and the Editor-in-Chief, Arise: Portraits of Nigerian Women for Excellence, USA. She currently serves as the Director for Student Development Center, Southern University at Orleans.Okoronkwo-Onor has over thirty years' experience in Higher Education: Student Affairs Administration.
Okoronkwo-Onor is a recipient of numerous awards including Leadership 2000, National Association of Negro Business and Professional Women, Inc., Presidential Award, Association of Nigerians in New Orleans, African Achiever Award, African Focus Inc., International Educator of the Year, USAfrica and  she began her higher education at Alvan Ikoku College of Education, Owerri, Imo State, with an NCE in English/Igbo, a Bachelor of Arts (magna cum laude), English Language, Xavier University of Louisiana, New Orleans, and a Master of Education, Guidance and Counseling, Loyola University, New Orleans.  Okoronkwo-Onor is currently pursuing her terminal degree in Public Policy, at Southern University, Baton Rouge.
Okoronkwo-Onor hails from Aro Chukwu, Abia State, Nigeria. Sheis married to Dr. Gabriel I. Onor of Nise, Anambra state and she is a proud mother and grandmother.