meet
the team -

- Circle - Individual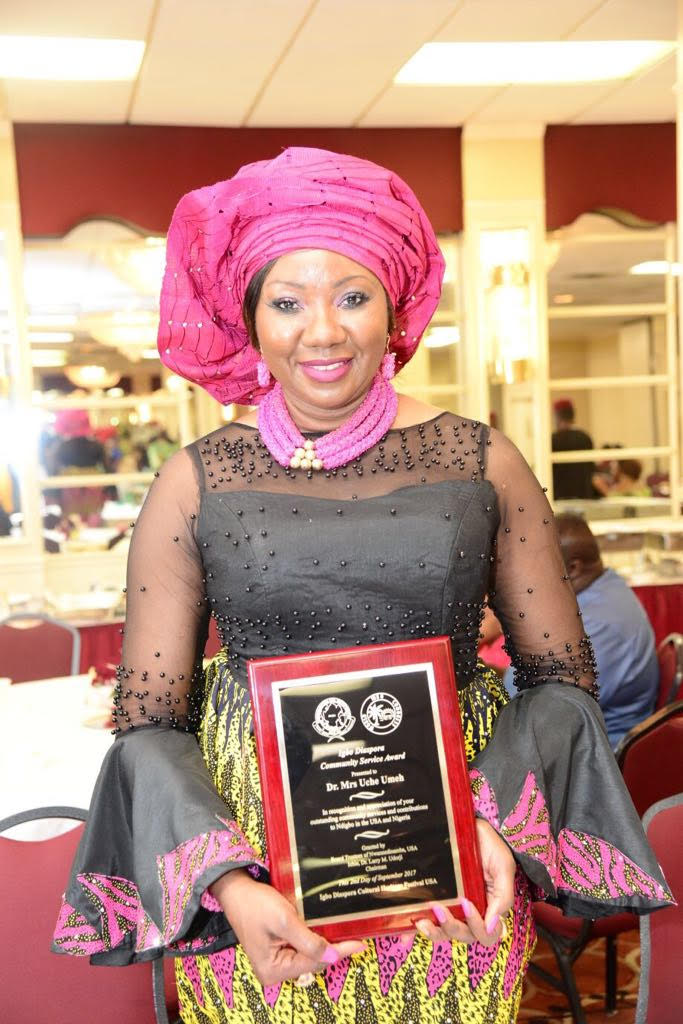 National President/Founder
Dr. (Mrs.) Anthonia Uche Umeh is from Amichi town in Nnewi South, LGA, Anambra State, Nigeria and married to Chief Celestine Umeh (Nwafenna Amichi); they are blessed with three wonderful children. An alumnus of University of Nigeria, Nsukka (UNN) with a degree in Industrial Chemistry and Howard University, College of Pharmacy, Washington, D.C with a Doctor of Pharmacy degree (Pharm.D.) Dr. Umeh currently serves as the Pediatric Clinical Manager, Pharmacy Department at MedStar Georgetown University Hospital (MGUH) in Washington, DC. A recipient of numerous awards from Georgetown, including the Neonatal Intensive Care Unit (NICU) Employee of the year 2003, and honored Georgetown Star Magazine in March 2011 for providing Charity Care Across the Globe. She serves as a member of various leadership committees at MedStar Georgetown University Hospital.
Dr. Umeh currently serves as the National President/Founder of Anambra State Association, Women in USA (ASA Women-USA) with affiliate chapters in Washington D.C, Houston, New Orleans, California, Connecticut and Anambra State. Dr. Umeh is very passionate about Women's health everywhere, but specifically in Anambra State, Nigeria, where she and her team have embarked on several Free Maternal Health, Breast, Cervical & Prostate Cancer Medical Missions across the three Senatorial Zones in Anambra State. Their breast surgeons from MedStar Georgetown University Hospital, Washington D.C and Medical College of Wisconsin, Department of Surgery, Milwaukee, USA in collaboration with the Anambra State surgical team performed numerous surgeries, sponsored and coordinated the Post care of the surgical medical mission patients. ASA Women USA medical mission team donated medical diagnostic equipments to Anambra State Government for sustainability of the programs.
Her interest in women's health is reflected in the various leadership positions she has held, including, but not limited to President of ASA DC, Women's Wing; President of ASA Women of Washington D.C, Inc.; DSG/Chairwoman of the Igbo World Assembly (IWA) Women and Children and DSG/Chairwoman, Women Affairs of Council of Igbo States in the Americas.         Dr Umeh is a recipient of numerous awards including International Community Service Leadership award through Advocacy against Cancer, USAfrica; Igbo Diaspora Community Service Award, Nwannedinamba, USA; Honorary Award, Anambra State Government; Award of Merit, ASA USA & ASA Women USA and Award of Philanthropy, Amichi Development Union Youth Wing.
Dr. Umeh and her team are currently seeking for Public-Private Partnerships in the building of the World Class Comprehensive Cancer Treatment & Research Center in Anambra State, Nigeria for long term economic health